Have you ever watched any good prison movies? I recently watched "Shot Caller," which is about a guy who goes to prison for accidentally causing a death.

Spoiler Alert – he starts out scared spit-less, but by the end of the movie he ends up with the "keys to the yard," which is prison slang for being the big boss, or the person who calls the shots.  

Who would you say holds the 'keys to the yard' in our business?

I would say it is the real estate office owner (or manager) since they're the ones who can get you in front of many, if not all, of their agents. 

The burning question is – how do we get the yard boss to take notice?

Our clients are skillfully using a unique 4-slide presentation that delivers such an impact, office owners have been inviting them to present in front of their entire group of realtors!

Check out this recent message from one of our elated clients:
Did you catch that? This simple 4-slide presentation led to a series of "awesomeness" and now our client has been invited to do several lunch-and-learns. 

Another one of our busy clients shared this: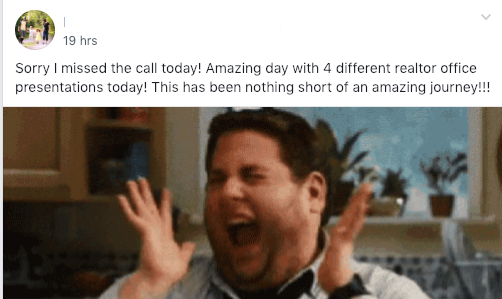 This particular client has only been in the industry for less than a year and she is going out and absolutely killing it. 
Want to know just how good this can get?
We have several clients who have impressed the real estate office owner so much – using this strategy alone – that they have now been invited to be THE in-house lender!
 

Click here —->Check out our training to see if we can help you get your 'keys to the yard'.